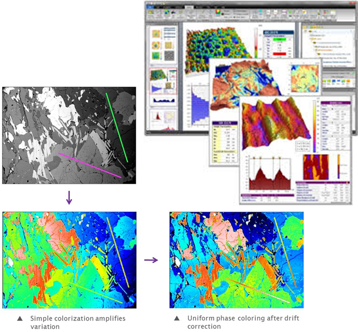 Contact:
http://www.digitalsurf.fr/en contact@digitalsurf.com
+33 38150 4800

Digital Surf has been developing surface imaging & metrology software for profilers and microscopes since 1989.
Digital Surf's main focus is on working as a partner and co-developer with surface imaging & metrology instrument manufacturers worldwide. Mountains® 7 software technology is now offered by the majority of profiler and microscope manufacturers and is embedded in their equipment or available as an option.
Digital Surf also provides software packages to instrument users under the trademark MountainsMap® when required.
Mountains® has an installed base of 10,000+ licenses worldwide, works in over 10 languages, supports ISO and national metrology standards, and is supplied by 40+ instrument manufacturers wordwide
Contact:
http://iopscience.iop.org/journal/2051-672X stmp@iop.org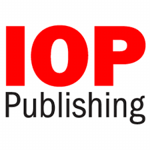 The IOP e-journal Surface Topography, Metrology and Properties is an international forum for academics, industrialists and engineers to publish the latest research in surface topography measurement and characterisation, instrumentation development and the properties of surfaces. STMP is from 2016 also accepted for inclusion in Scopus.

Surface Topography: Metrology and Properties (STMP) publishes the latest physics, chemistry, materials science and engineering research on applied, functional surfaces. STMP publishes cross-disciplinary work on surface and interface engineering, helping researchers to share common themes on surface properties across an array of different applications.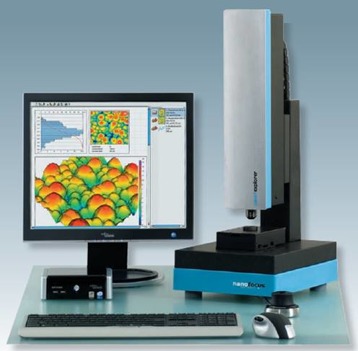 Contact:
http://www.nanofocus.com
info@nanofocus.de
+49 208 62000-0
Since 1994 NanoFocus AG develops, produces and distributes optical 3D measurement technology for use in industry and laboratories. In 1998 the company introduced the first generation of µsurf-systems to the market - the first industrially applicable confocal microscope for the analysis of technical surfaces. These and other NanoFocus technologies, continously further developed, are today state-of-the-art in industrial surface measurement technology and have become indispensable in many industrial sectors. The software platform comprises intuitive measuring and control software, comprehensive analysis and evaluation tools, application-specific software packages as well as databank-based automation Software that meets industrial standards.
QISAB, progress by physics
Contact:
http://www.qisab.com
info@qisab.com
+46 730 333 724
QSO Interferometer Systems AB - is a spin-off company from Halmstad University, Sweden
QSO is short for Quasi-Stellar-Object and shows the pedigree of the company from interferometer imaging of active galactic nuclei in radio astronomy. The technology is an example of cross-science from extreme high-resolution imaging of quasars to the nanometric structure of machined surfaces. The QISAB CWS coherent laser scattering instrument is developed within the EU project poliMATIC with the Fraunhofer Institute of Aachen, Germany.

Demands of surface visual appearance and absence of defects are of highest interest for the whole value chain ranging from tool material suppliers to the end-users acceptance of a products visual- and functional properties. Products like mobile phone covers, contact lenses, and pressed sheet steel pannels for car bodies are examples where surface control is vital and strategic for competetive reasons.
The QISAB range of products meet those demands.
MITAKA Kohki and SHAREDLABS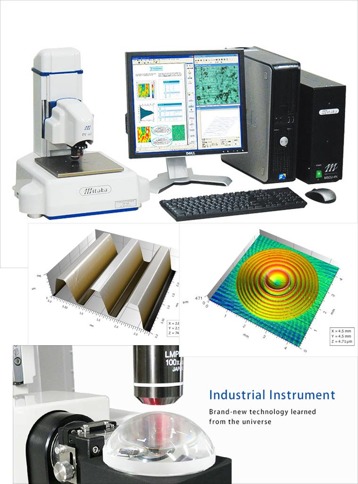 Contact:
http://www.sharedlabseurope.com
http://www.mitakakohki.co.jp/english/
alex@sharedlabseurope.com
+44 7462 80 58 20

3D Laser Probe Autofocus for Surface Texture & Advanced Contour Measurements.

Mitaka Kohki through Shared Labs Europe Ltd develops Strong Partnerships with the Universities making available its Advanced Technology New in Europe added to the Experience of Professors and Researches has as Main Target the Problem Solving for the Industries. Mitaka Kohki was founded in May 1966. Creativity and reliability have the watchword. The technical strength cultivated since the foundation has been utilized to the utmost in the design and manufacture of space observation instruments,
high-precision telescopes,
optical measurement instruments,
medical instruments and
other products .

Mitaka always respond to the needs of clients, and is determinded to support the changes in the products our clients demand.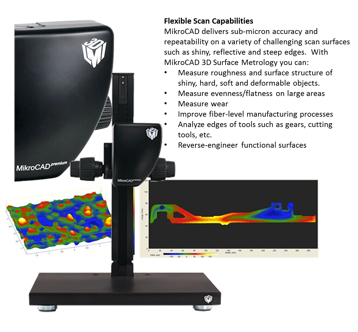 Contact:
http://www.lmi3d.com
Bo Söderling
bsoderling@lmitechnologies.com
+46 706 609 617

The spark that set our company in motion in 1978 was the commitment to develop sensor technology to help our customers improve the products they make. When we began, 3D scanning had not yet evolved into an everyday business need.
LMI's MikroCAD 3D scanner is the first 3D surface metrology system ever to use structured light fringe projection profilometry to achieve sub-micron level detail of surface micro-textures and generate complete 3D surface scans in just seconds. With MikroCAD, you can acquire critical sub-micron surface information in a variety of applications, and scan with stunning resolution, analyze with industry standard measurement tools and report with highly effective visualizations. Best of all, MikroCAD is available for an industry leading one-third of the price of competing solutions.
Standard MikroCAD products are available for end-users through LMI's global distribution network. If you are interested in a customized solution or integrating MikroCAD into your own equipment, please contact us.
AMETEK Inc. presenting Taylor Hobson & Zygo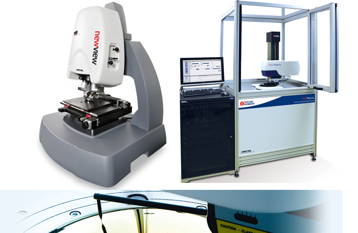 Contact:
http://www.ametek.com
http://www.taylor-hobson.com
taylor-hobson.UK@ametek.com
+ 44 (0) 116 276 3771
Sweden: urban.lundevi@promet.se
+46 (0)70 633838
http://www.zygo.com
inquire.zygo.com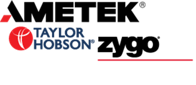 AMETEK is a global leader in electronic instruments and electromechanical devices.
AMETEK has more than 15,000 colleagues at nearly 150 operating locations and a global network of sales, service and support locations across the United States and in 30 other countries worldwide. Established in 1886, Taylor Hobson is the world leader in surface and form metrology and developed the first roundness and surface finish measuring instruments. Taylor Hobson provide contact and non-contact measurement solutions for the most demanding applications on a global basis, with a worldwide infrastructure to support our clients; we are a truly global ultra precision metrology company. Zygo Corporation is a worldwide supplier of optical metrology instruments, high precision optical components, and complex electro-optical systems design and manufacturing services. ZYGO employ various optical phase analysis techniques for measuring displacement, surface shape and texture, and film thickness.
LEICA MICROSYSTEMS, From Eye to Insight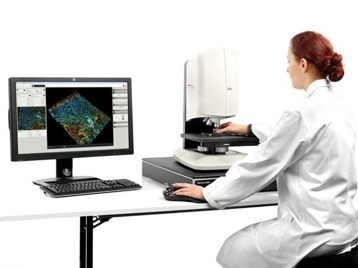 Contact:
http://www.leica-microsystems.com/contact/contact-us-online/?no_cache=1

Website:
http://www.leica-microsystems.com

Leica Microsystems develops and manufactures microscopes and scientific instruments for the analysis of microstructures and nanostructures. Ever since the company started as a family business in the nineteenth century, its instruments have been widely recognized for their optical precision and innovative technology. It is one of the market leaders in compound and stereo microscopy, digital microscopy, confocal laser scanning microscopy with related imaging systems, electron microscopy sample preparation, and surgical microscopes.

Leica DCM8 (se image to the left)
The complete optical surface metrology system
Focus variation, confocal microscopy, interferometry and much more, combined in one system
3D and 2D surface metrology as well as color imaging with outstanding optical quality
Revolutionary 4-LED illumination to cover a large range of surfaces
Intuitive 2D and 3D software for data analysis
LOT Quantum Design NORDIC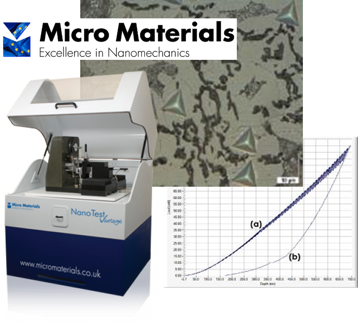 Contact:
Staffan Eriksson, eriksson@lot-qd.com
Phone.: +46 8 410 71791

Website:
https://lot-qd.de/en/
https://lot-qd.de/en/products/materials-science/nanoindenters-nanohardness-tester/
LOT QD have for over 45 years been one of the leading European distributors of high-tech instrumentation and consumables for scientific, academic and industrial research. The product range comprises scientific light sources and optics, components, and systems for the life sciences, material characterization, cryotechnology, spectroscopy and imaging.
LOT employ more than highly-qualified 140 staff across Europe. Together with our parent company Quantum Design International, Inc. and affiliated companies in the U.S., Asia and South America, we form the only world-wide distribution network for high-technology instrumentation.

The nanoindenter NanoTest Vantage from Micro Materials is a comprehensive nanomechanical testing platform which provides a variety of different techniques such as nanoindentation/nanohardness testing as well as environmental options to simulate true service conditions and contact mechanics.
Information for Exhibitors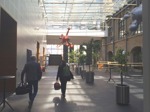 Welcome to Gothenburg dear exhibitor
.
You have one of the two packages
Package1: 1 delegate registration, 4m2 area, 1 table, 1 chair, 1*10A-220V
Package2: 1 delegate registration, 8m2 area, 2 table, 2 chair, 2*10A-220V
ordered and below are some details to ease the experience.

Registrations: All participants need to register. Exhibitors will be invoiced for their package (each package include one payment free registartion) i.e. one person can register without payment under "Registrations and Payments". For additional participants you need to register AND Pay.

Payment: Halmstad University will invoice the exhibitors

Accomodation-Hotel: All exhibitors are encouraged to book a room at the Clarion Post Hotel for easy access to the exhibitions. Check for details her on the homepage under "ACCOMODATION/HOTEL" . Note: All remaining pre-booked rooms will be released back to the Hotel on Monday the 29'th of MAY. After this date the conference can't assure availability of accomodation.

Conference Contact person and supporting you (see also the Hotel contact below): Amogh Vedantha Krishna, e-mail: amogh_vedantha.krishna@hh.se Don't hesitate to contact him for support and questions. He will also be present during the conference days to support your exhibitions.

Arrival time and unpacking: We have access to the exhibition area from Monday 26'th of June 06.30 am. This is the pre-conference day with tutorials starting at 10am and ending at 17.00.

Time: The conference sessions starts the day after Tuesday the 27'th of June in the morning at 08.10am and ends at about 18.00. Wednesday the 28'th of June start and end at the same times and the FINAL conference day, the 29'th of June.

Departure and unpacking: The conference start the Thursday 29'th of June at 8.30am and ends at noon 12.00. You have all the afternoon for packing but we appreciate if you await after the closing of the conference at noon before breaking up the exhibition.

More time details: Check the "Programme" on this website.

Address and MAP of the Exhibition Site:
Clarion Post Hotel
Drottningtorget 10,
SE-411 03 Gothenburg ,
Sweden
Phone: +46 31 61 90 00
Fax: +46 31 61 90 99
E-mail: cl.post@choice.se

Conference contact person at Clarion Post Hotel : Ina Sjaavaag , e-mail: ina.sjaavaag@choice.se . Phone: +46 31 61 90 00 -For help with deliveries and infra structure.

Drawings and Pictures from the exhibition room and conference site: See below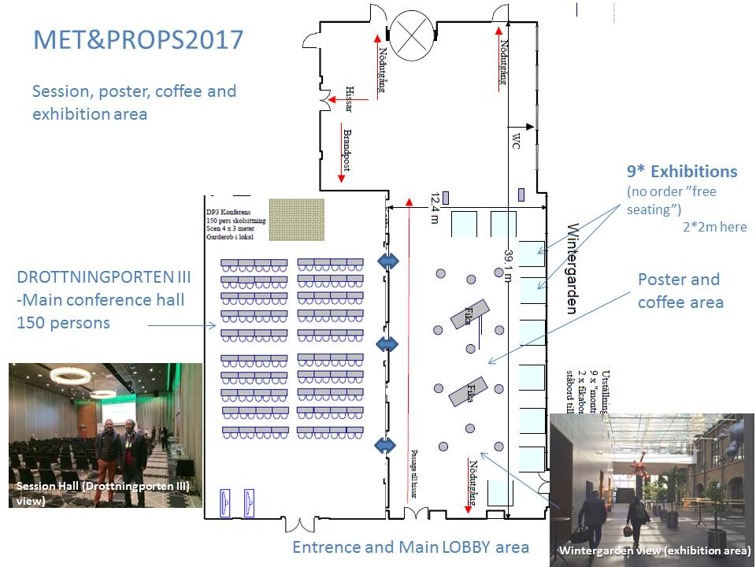 Additional Exhibitor info from the Clarion Post Hotel